eat
---
6 Ways To Snack Healthier This Year
---
No matter how well-intended the "eat healthier" New Year's resolution may be, it can be almost impossible to resist the temptation of an unhealthy snack when hunger strikes. If visions of potato chips are dancing in your head, the best solution is to have an alternative on hand. Whether you're craving crunchy, sweet or salty, we've got you covered. These six healthy snacks -- from a protein-boosted granola to the best hummus you'll ever taste -- will change the way you snack in 2014. Consider your resolution rescued.
Blueberry, Oatmeal And Flaxseed Muffins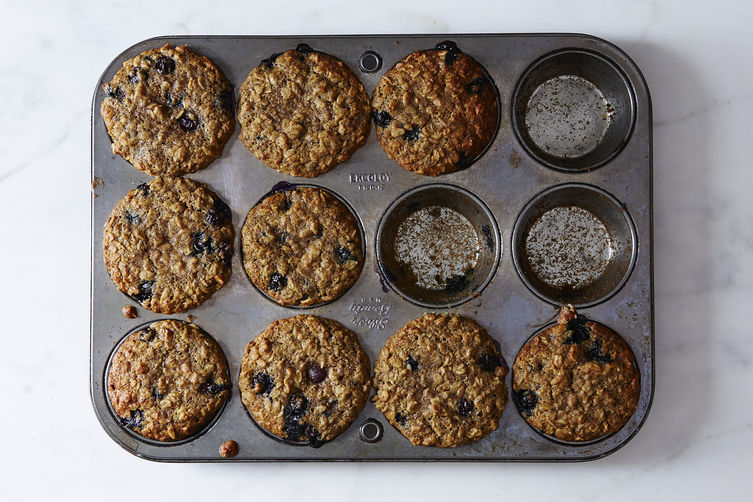 Photo by Mark Weinberg
These muffins are probably healthier than any other breakfast or snack that you might eat, but you wouldn't know it from tasting them. Flaxseed and oatmeal make them hearty, juicy blueberries lend them sweetness, and a hefty amount of cinnamon gives them a burst of flavor.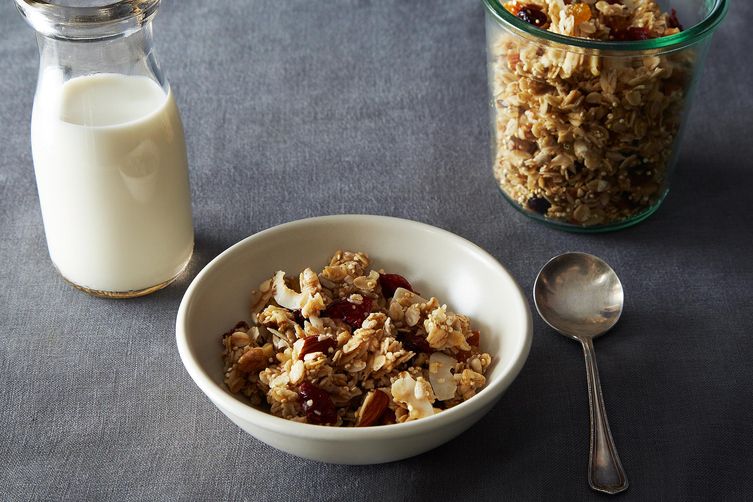 Photo by James Ransom
This crunchy, toasty granola has less sugar than the usual granola recipe, but lacks none of the flavor -- thanks to the addition of coconut, dried cranberries and three kinds of nuts. Toasted quinoa gives it even more texture, plus extra protein.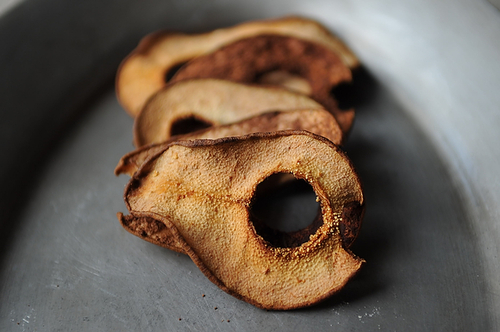 Photo by Food52
Thinly sliced pears get a generous sprinkle of cocoa, ginger and cinnamon, and then a turn in the oven. The heat concentrates the sugar-and-spice flavor, resulting in a crisp, satisfying snack.
Yotam Ottolenghi And Sami Tamimi's Basic Hummus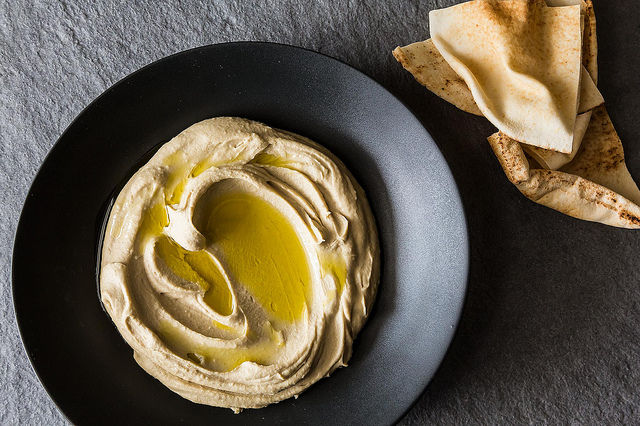 Photo by James Ransom
Hummus has been a go-to healthy snack forever, but this hummus is a completely different animal from the variety in the store-bought tub. It's as silky and smooth as butter and is bursting with the flavors of garlic, lemon and tahini.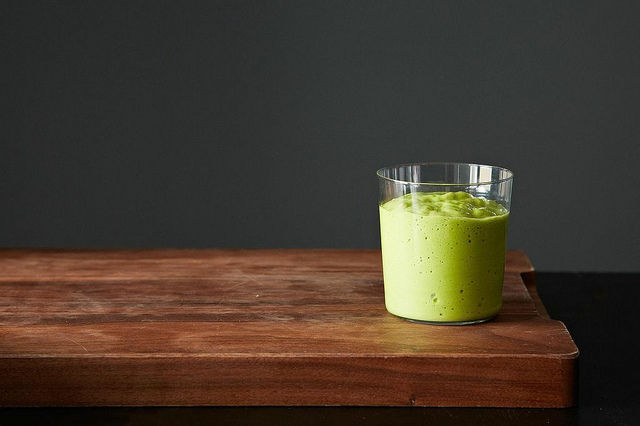 Photo by James Ransom
Banana, avocado, spinach and mango may not be the dream team in theory, but in practice they work together surprisingly well. This smoothie is packed full of both flavor and nutrients. Thanks to the avocado, it's also silky smooth.
Crispy Oven-Dried Tomatoes And Garlic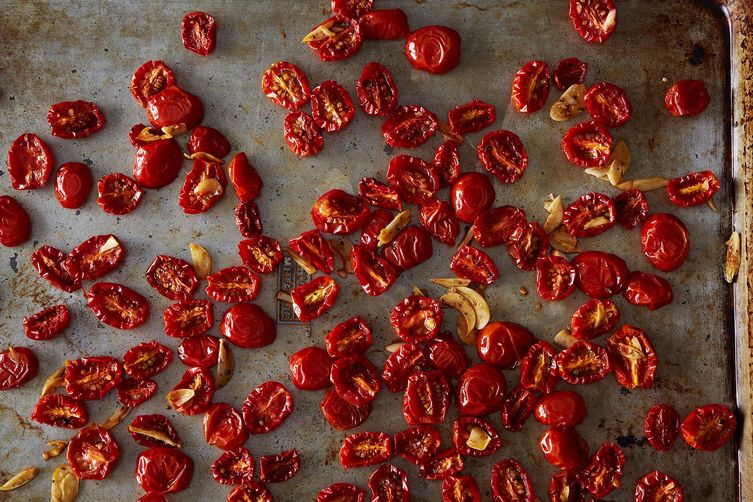 Photo by James Ransom
Juicy grape tomatoes are good, but grape tomatoes drizzled with olive oil, seasoned with a sprinkle of salt, and oven-dried with hunks of fresh garlic are better. These addictive, crunchy morsels are multi-purpose -- eat them in salads, add them to pasta or just munch on them straight from your hand as if they're potato chips -- they're a whole lot more flavorful.
Food52 is a destination online cooking community where home cooks and food lovers gather to share recipes, hone cooking skills, solve cooking dilemmas on the real-time Food52 Hotline, and engage in a little friendly competition through recipe contests.