eat
---
Fresh Takes On Classic Labor Day Foods
---
Just because Labor Day marks the end of summer doesn't mean it can't be a celebration in its own right. Invite friends over, turn on the grill, enjoy summer's freshest produce and pretend summer just started.
Everyone has Labor Day classics they love -- slaw, seafood, corn, and anything grilled -- but even the most beloved dishes can benefit from a reinvention from time to time. This year, make a Labor Day menu unlike the rest by updating the standard fare into lighter and more refreshing dishes.
1. Summer Slaw
Say goodbye to soggy, mayonnaise-heavy slaw. This recipe uses crisp, airy napa cabbage for a slaw that's crunchy and light as a feather. Sliced almonds and sesame seeds add texture, and a touch of grated ginger and lemon juice make for a slaw that's brighter and more flavorful than any you've had before.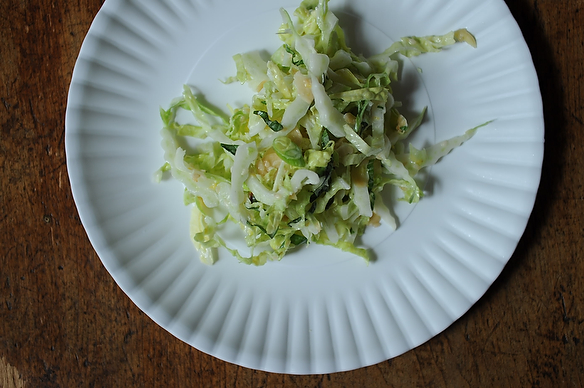 Photo by Sarah Shatz
Once you switch from creamed corn to fresh corn in your pudding, you'll never go back. Instead of being ultra-rich and heavy, this version is light and airy. It's studded with fresh corn kernels and flecked with basil, cayenne pepper and cheddar cheese. The fresh corn -- and a touch of honey -- add a sweetness that makes the pudding perfect for eating at any and all times of day.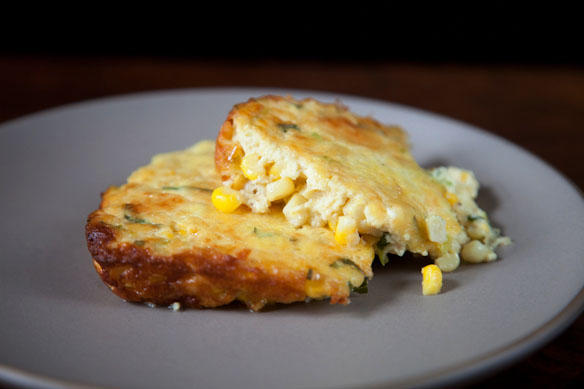 Photo by Jennifer Causey
Labor Day might be your last opportunity to get really good, really fresh seafood, so you'll want to make it count. Buy whatever local seafood you can get your hands on, then bind it with a simple avocado mayonnaise and eat it on a roll with a salad. When you've got great seafood, less is more.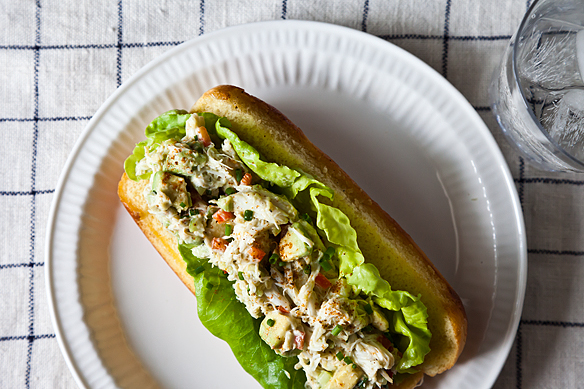 Photo by James Ransom
By this point in the summer, you've probably grilled so much that you're in a bit of a rut. This recipe will get you excited about the grill again. Use your blender to make a sweet, hot and spicy marinade, and then soak the chicken for about 4 hours and enjoy the day. When you're ready to eat, skewer the chicken, grill for about 5 minutes and devour.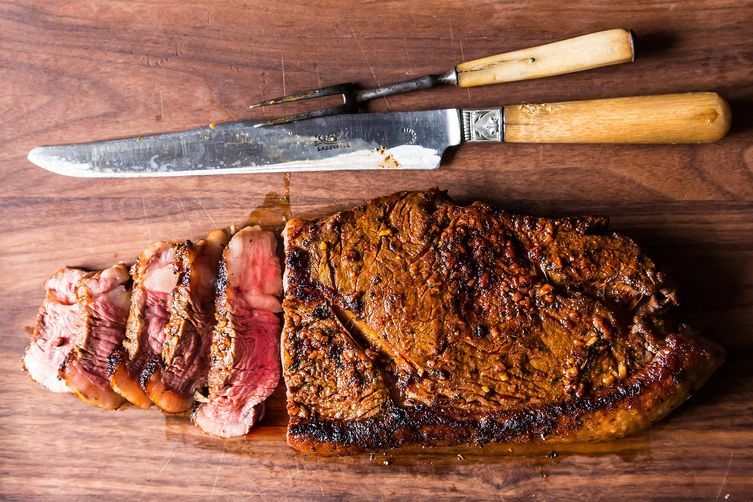 Photo by James Ranso
5. Steak For A Brooklyn Backyard Barbecue

Good steak isn't necessarily complicated. Here's a recipe that could only be described as easy -- you rub a sirloin with paprika, garlic, mint and olive oil, allow it to come to room temperature, and grill over a hot flame -- yet results in a masterpiece. It's a steak good enough to be the center of your Labor Day meal but easy enough to be a go-to weeknight meal.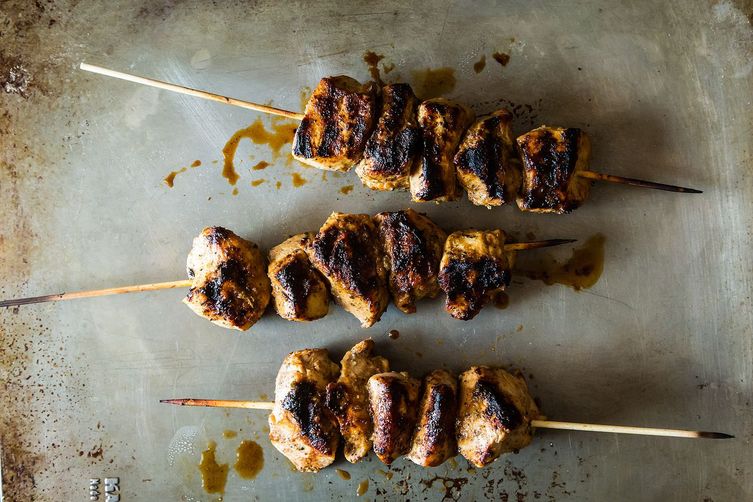 Photo by James Ransom
Take your Labor Day lemonade from good to great with the addition of watermelon and rosemary, which add texture and aroma to an otherwise standard drink. It's tart, it's pink and it's summer in glass. Drink it while watermelons are still in season and add some gin to make the transition to autumn a little bit easier.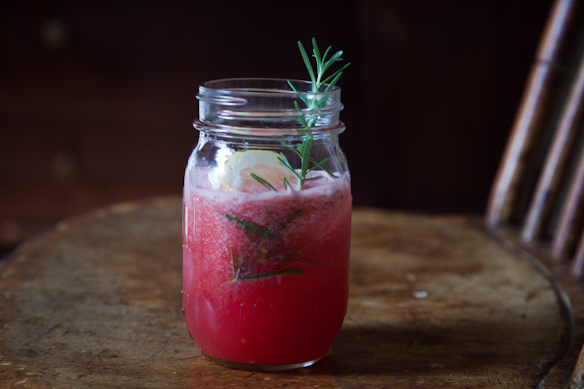 Photo by Jennifer Causey
7. Frozen Bananas Dipped In Mexican Chocolate Ganache And Spicy Honeyed Peanuts

When you freeze bananas, they get so creamy and cold that they could put any Popsicle to shame. Not only does this dessert take basically no time to make, but the coating of chocolate and the crunch of spicy nuts are -- forgive our pun -- completely bananas.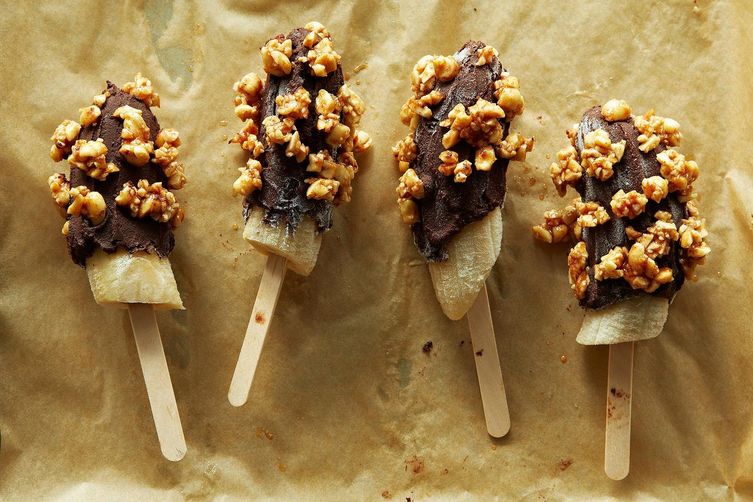 Photo by James Ransom
Food52 is a destination online cooking community where home cooks and food lovers gather to share recipes, hone cooking skills, solve cooking dilemmas on the real-time Food52 Hotline, and engage in a little friendly competition through recipe contests.